Wednesday proved to be a successful day for Rafa. He beat Alexander Dogopolov in just an hours time. If he wins this title, it'll be his 6th [masters] for 2013. What was sorta cool was that he sat in to watch Federer's match. (They'll face eachother only if they both make it to the finals).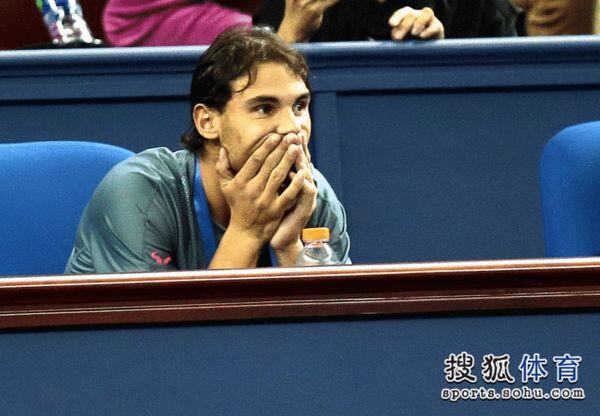 David's serve looked good today as he beat Lukas Rosol 6-3, 6-4. Up next for him is Florian Mayer. Nico looks to beat Berdych next (who had beat Feli today). I know there used to be some awkwardness between them, but maybe they manned up and moved on?! I'd love it if Nico could pull through!
Fernando and Marcel both lost their singles matches today, but are still in competitive mode for doubles. Both Spanish teams (Verdasco/Marrero & Granollers/Lopez) are yet to be confirmed for London. Hopefully with some luck in Shanghai they can solidify their spot for Barclay's.
I'm gonna keep my fingers crossed for Tommy- he had to retire in his match against Fognini (he was losing regardless) because of wrist injury. He missed most of 2011-2012 because of injuries too, and I just would hate to see him go down that road again.