This is gonna be a very brief post, but I did want to update the results of what is happening this week. Alberto Ramos is a tennis player who I usually don't write much about. His success is usually found on clay and so far he's doing well in Båstad. He plays Carlos Berlocq next. Nicolas Almagro did initially struggle in his match on Thursday against Guillermo Garcia-Lopez. He began the set 0-4, not good for a player who usually excels on court! The next two sets he found his form and closed the match. Nico won 3-6, 6-1, 6-1.
Next up for Nico in the quarterfinals will be Fernando Verdasco. Fer leads their H2H 5-3. It does seem to me that Fer will beat him. Fer's been on a high roll recently and I think hes eager to pick up a title. F.V. hasn't won a tournament since Barcelona in 2010.
Fer with Stefan Edberg

Here's a couple of pics from Lucas Gunitec. I know that Ferru's father is the accountant for the Gunitec Pool company in Javea. OMG you guys needs to check their website out one day and just gawk at their pools. They are the most beautiful I've ever seen!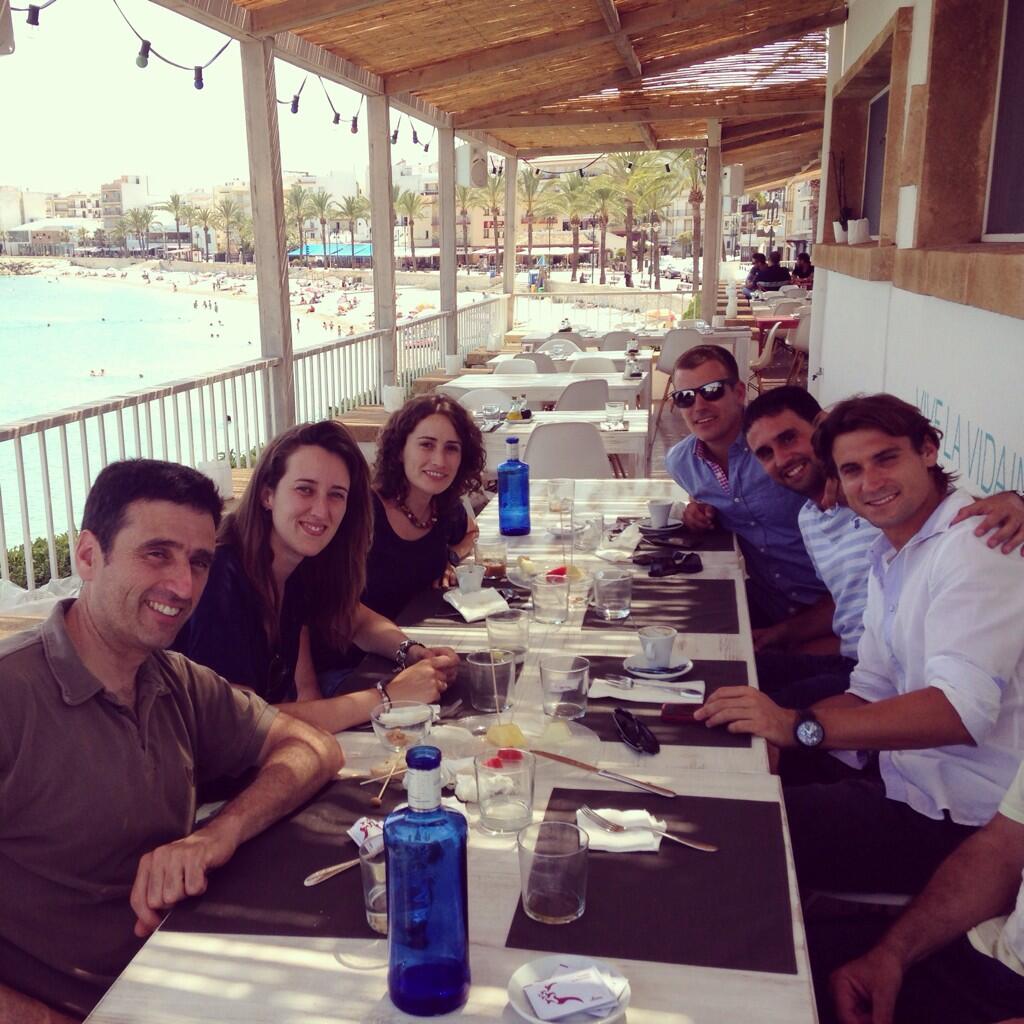 The weekend is almost here…can't wait! 🙂