"I'm going out there to win." – Novak Djokovic statement after winning Monte Carlo semis.
And that's exactly what happened.
Monte Carlo's golden boy Rafa finally lost his winning streak at his favorite tournament. He lost to Nole 2-6, 5-7. I didn't think this would happen. Novak himself was such a question mark even coming into this tournament!
I think Nole came in with a positive mindset and took dominance early in the first set. In fact the Serb was *5-0 and had two set points to actually bagel Rafa. The first set Nole demonstrated he was able to dictate his game well behind the baseline and play effectively on both his first and second serve. The Serb also returned at a higher percentage than his opponent. Rafa also made a couple more double faults than he normally does! I'm not sure if he was nervous or what it was?!!
The second set Rafa came back to life and it was more entertaining. I think most people were hoping for a three setter. Rafa was up a break *6-5, but Nole began  to play superbly and instantly broke back with a cool winner. When it came down to tiebreak time, there was no denying that Nole played all the points better.
I honestly was a bit surprise about the result. I thought for sure Rafa was gonna pick up the trophy. What was the best thing for me to see was in fact Rafa's reaction. Yes I have to say he looked a bit ticked that he lost when he came up to the net, but within moments he was HONESTLY looking happy. The smile for his friend and 'colleague' looked genuine. In a way I think Rafa is relieved. Perhaps he knew deep down inside he had to lose at this venue one time. ""It is not a tragedy. I lost after eight years without losing here. Today, he was better than me… He's a fantastic player."-R.N.
It's only one of the three European masters titles, we still have Madrid and Rome to look forward to. Not to mention this upcoming week in Barcelona.
Speaking of ;)… David Ferrer is seeded one and Rafael Nadal is two. For the last two years they have met in the final here and both times Rafa has come out on top. Let's see how they do this year, and I'm curious to see how David is playing after he had to miss out on last week.
Here's a pic you wont see all the time. It's Barcelona's natives Tommy Robredo and Cesc Fabregas on Barçatv. (Not sure if it was an interview or they were just on a set!) Tommy tweeted this one! I hope the Barcelona football players come out and support the tennis players during their matches.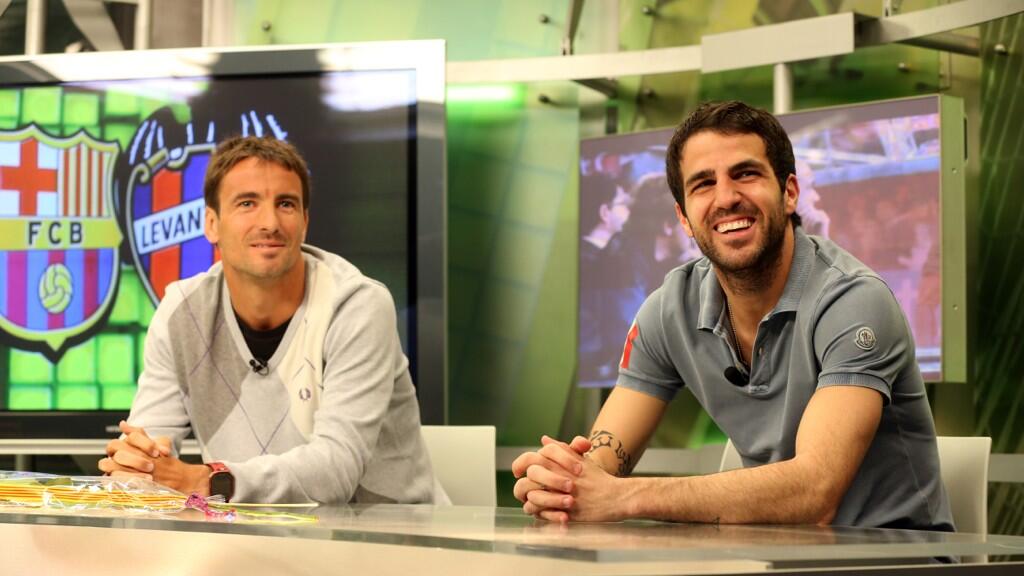 Here's another nice pic to see. Marc Lopez won the qualifying singles and he will actually play [singles] this week. What kind of sucks is that unfortunately he'll be playing Tommy Robredo in round one. So even though they both are from this region, it'll be a tough loss for either!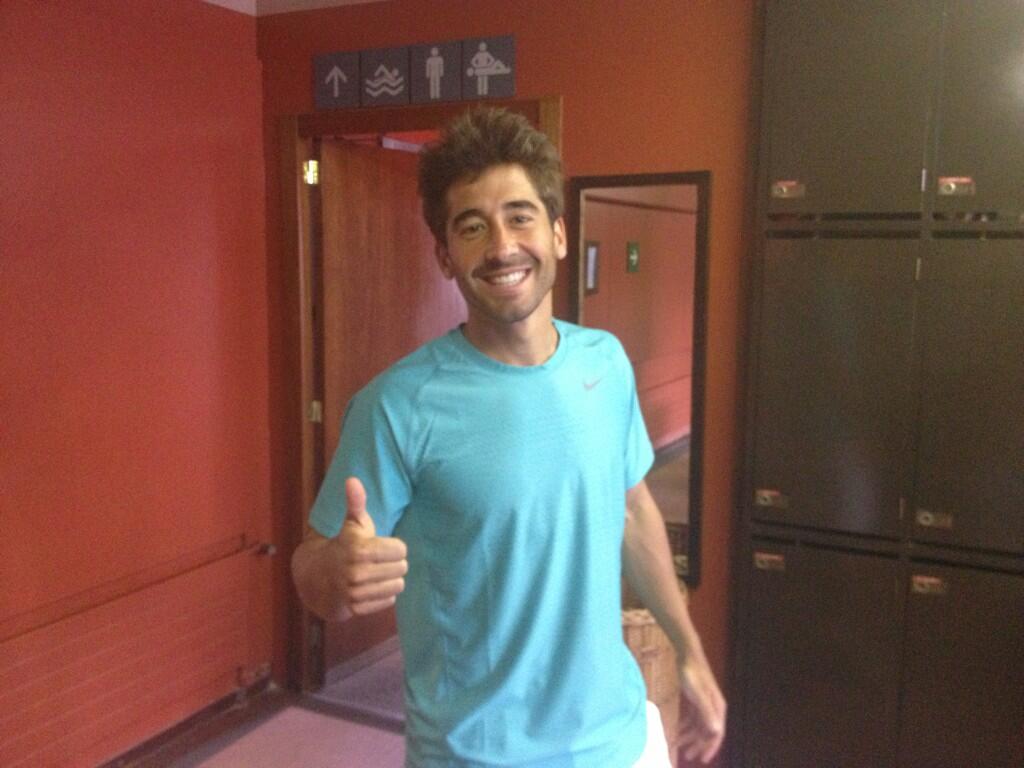 Have a good week guys. I'll post in a couple of days!